We Accept Bobbins and Recycle 100%
When carbon fiber cloth is produced, manufacturers use large bobbins of virgin carbon fiber. The weaving machines are threaded all at once, with many carbon fiber bobbins. When one bobbin is finished and needs changing, typically all of the other bobbins are replaced.
That means many unfinished bobbins are headed for landfill. Carbon Fiber Recycling accepts these used bobbins and can recycle them 100%.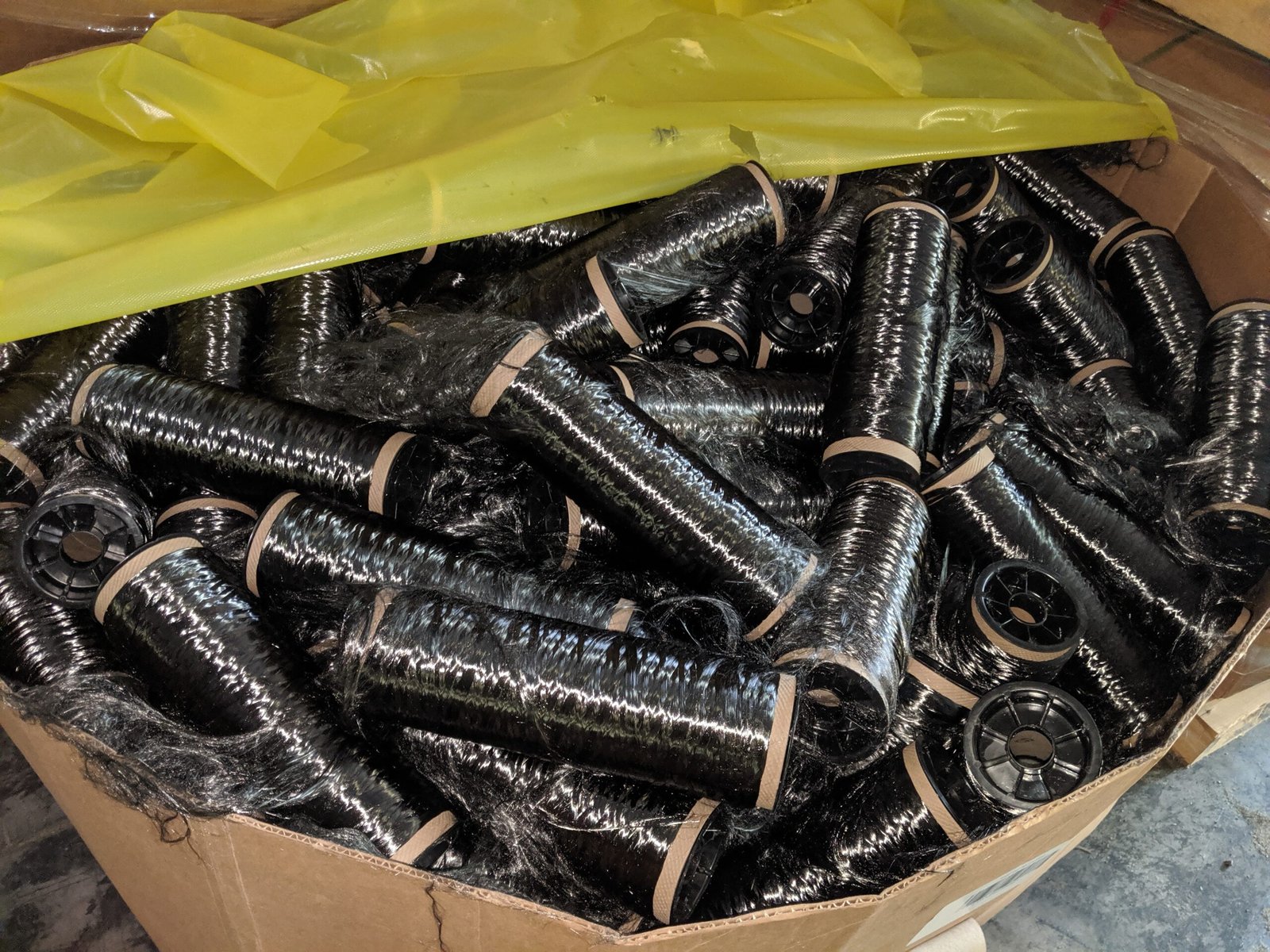 We Can Take All of Your Bobbins!
At CFR we will make sure the unused carbon fiber on your expired bobbins is recycled and reenters the market as a raw material for composites and remanufacturing. We even recycle the tubes.
"Carbon Fiber is expensive to manufacture. It require a lot of energy. None of that carbon fiber should be going to landfills, as we can recycle 100% of it."

–Doug Griffin, Founder
Our goal is to keep carbon fiber out of the landfill, and to create more avenues for carbon fiber waste to be incorporated into manufacturing processes, at a much cheaper price and in a form that is most useful to our clients. We want to make it easier, and more cost effective to use carbon fiber to improve the specs of our customers' products. Because our customers come first. It's that simple.